Description
Unlock the power of cutting-edge technology with our TEM Plasma Cleaner, an affordable solution designed for precision cleaning and surface activation. This innovative system is tailored for TEM sample holders, ensuring swift and efficient operation, and it's specifically optimized for plasma coatings, plasma etching, and surface activation.
Features:
Fully Automated Plasma Cleaning: Our TEM Plasma Cleaner offers a fully automated operation, streamlining your cleaning process for TEM sample holders. Say goodbye to manual, time-consuming cleaning methods.
Versatile Compatibility: This system is equipped with standard adapters that are compatible with sample holders from major microscope manufacturers. You won't need to worry about compatibility issues; it's designed to work seamlessly.
Variable Power Control: Adjust the plasma output power from 0-100W, giving you precise control over the cleaning process. Achieve gentle, thorough cleaning, reducing common sources of error within your TEM.
Extended Dwell Time: By employing plasma cleaning, you'll significantly increase the dwell time during measurements, ensuring more accurate and reliable results.
TEM Plasma Cleaner / Plasma Asher Options:
Low Power Operation: This system offers low-power operation, making it efficient and cost-effective.
Front-Feed TEM Sample Holder: A convenient front-feed design simplifies the loading and unloading of TEM sample holders.
Multiple Cleaning Capabilities: It's not limited to TEM samples; clean multiple TEM grids and SEM stubs with ease.
Re-entrant Style Sample Holder Introduction: Easily introduce sample holders into the system, even if they have a re-entrant style.
Dual Gas Inlets: This feature allows you to use a variety of gases, including O2 and Ar, for tailored cleaning and surface activation.
Benefits:
Application-Specific: Our TEM Plasma Cleaner is purpose-built for low-pressure plasma cleaning and electron microscopy sample preparation, ensuring exceptional performance.
User-Friendly Interface: The front panel touch interface makes operating the system a breeze. It offers interlocked pump-down, process, and vent cycles with a single keypress, simplifying your workflow.
Versatile Adapter: Each system includes one adapter suitable for Jeol or FEI instruments, with other options available on request.
SEM Sample Stub Cleaning: The removable parts tray enables thorough cleaning of SEM sample stubs, expanding the system's utility.
Specifications: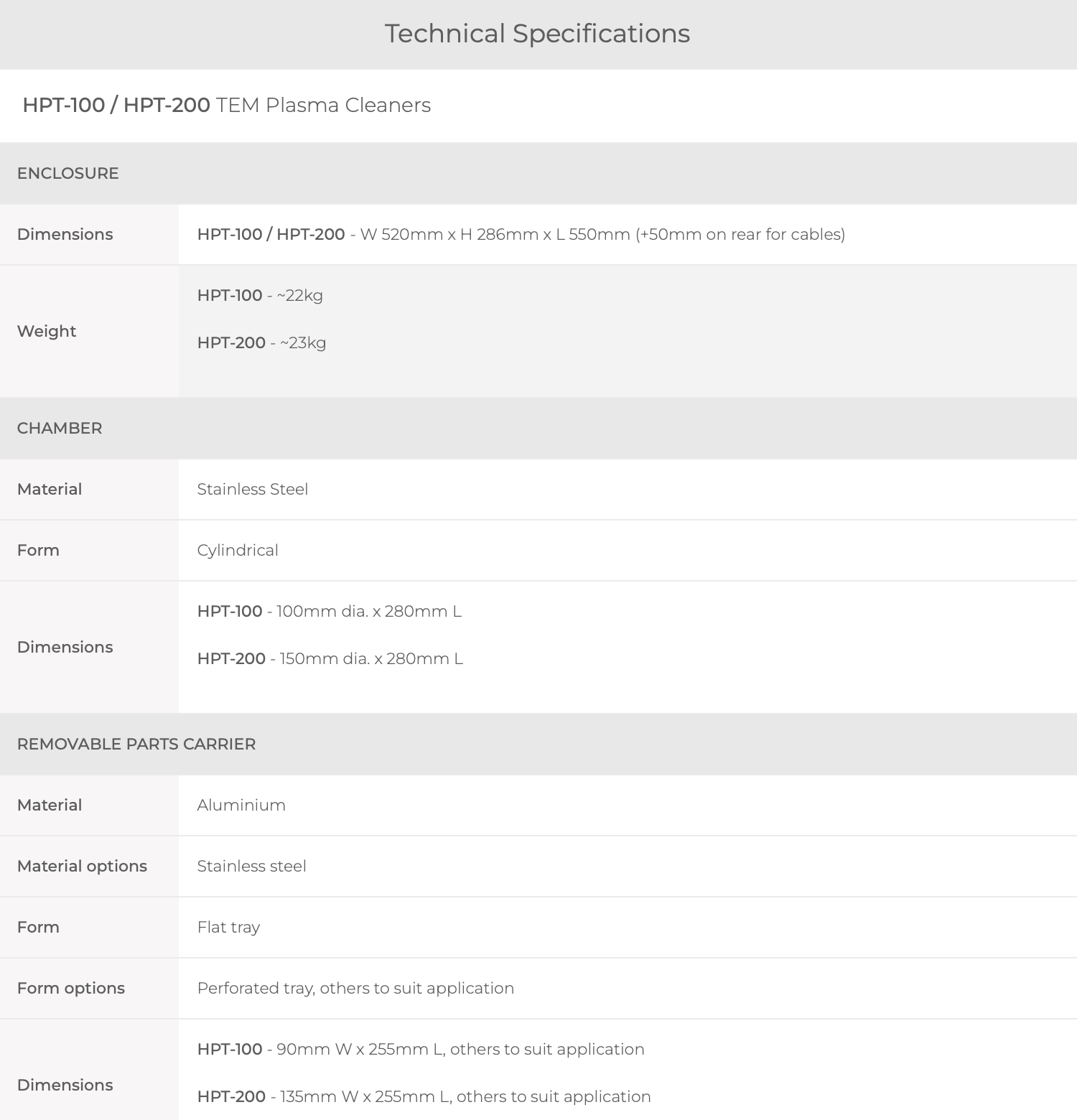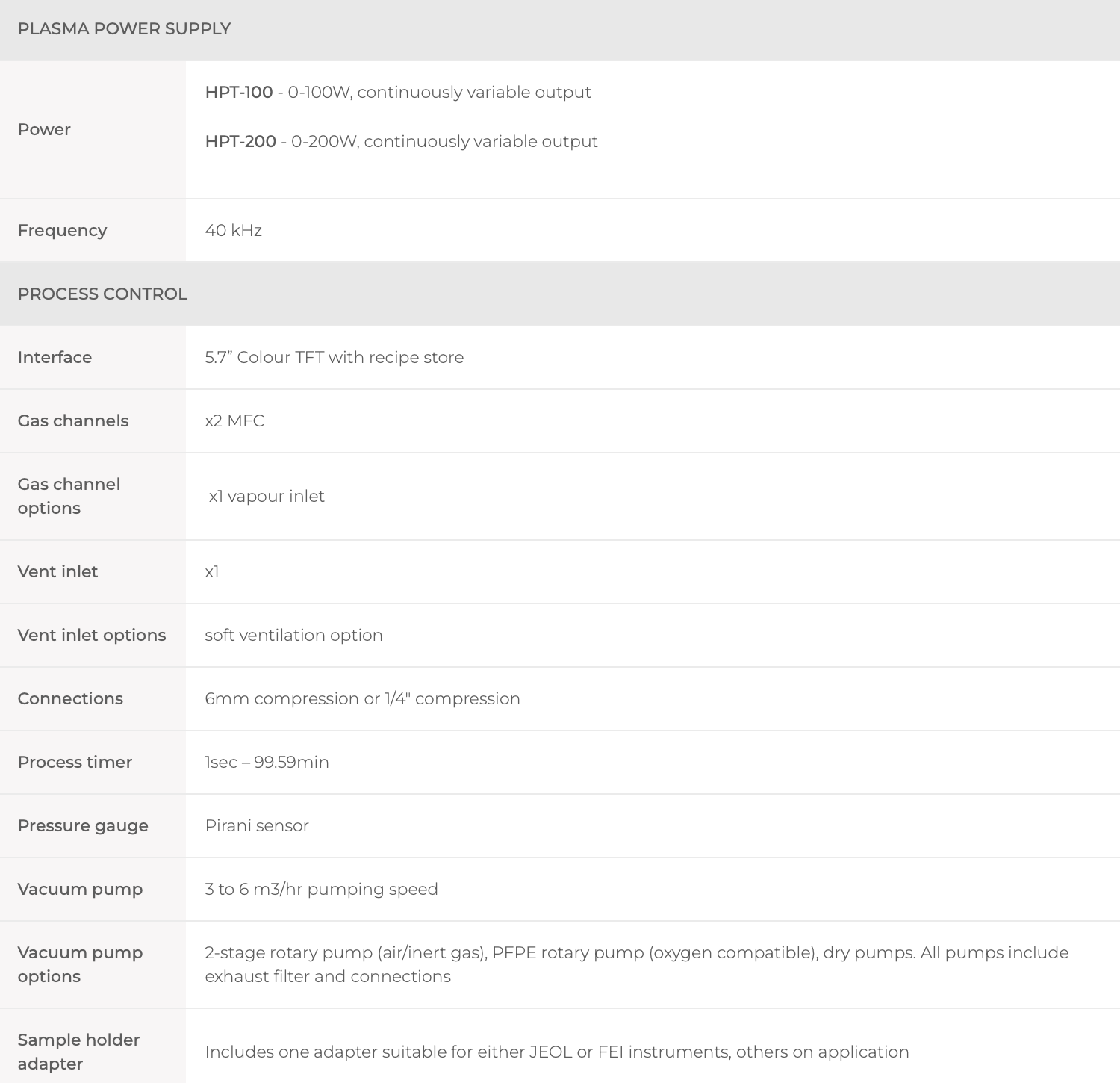 Discover the future of TEM sample cleaning and preparation with our TEM Plasma Cleaner. Say goodbye to manual, error-prone cleaning processes and elevate your electron microscopy to the next level with our plasma treatment system.
Click Here to view more similar products.