Description
The S mart 2 is the market's only autonomous areal confocal profilometer. Its powerful features and compact design make it a breakthrough in the optical field. S mart 2 is must when high standards of lateral resolution, accuracy, and repeatability are required by the customer.  The sensor head incorporates all the electronics, even the computing power, to facilitate its integration. Apart from Confocal, the S mart 2 has in the same head two more optical technologies: Ai Focus Variation and Interferometry (CSI), which allow the customer to scan with the most appropriate technique for the task at hand.
The A

real Confocal H

ead:


The S mart 2 areal confocal capability images an area at a time, so the lateral resolution and X and Y remain the same, unlike point or line confocal chromatics. In addition, our areal measurements are traceable to certified calibration specimens from national measurement institutions such as PTB, NPL or NIST. Areal measurements will always be the closest representation to the real surface topography.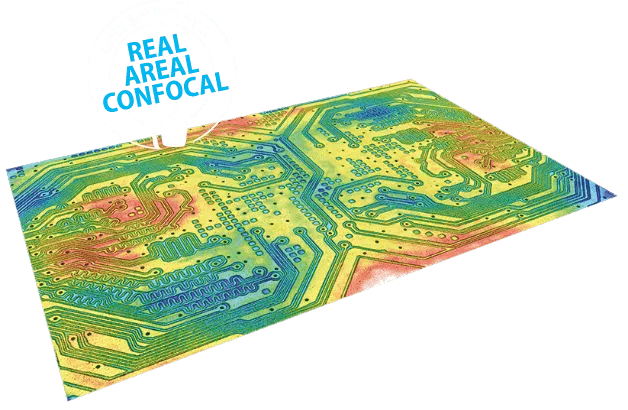 Features and Benefits:
Performance 

you'll want to see:


To scan with the most suitable technology, 

the

S mart 2

 (Autonomous Areal Confocal Profilometer) comes with three 

technologies to measure in the same 

head: Ai Focus Variation, Confocal and 

Interferometry.

Easy to fit, 

easy to connect:


The shape of the integrable head has 

been engineered to improve the fitting 

of the system. Its narrow width allows the 

integrable head to be installed in zones 

that will not interfere with the user or the 

manufacturing operations. 

Designed to be exceptionally easy 

to integrate, the 

S mart 2 

has all the 

electronics inside the head, including the 

computing power. Never before has it 

been so easy to install a Sensofar system, 

the 

S mart 2 

has two single connections: 

an ethernet cable and a power supply.


Our sensors product portfolio has been designed to fulfill the automatization typically required in manufacturing lines. The measurement is done with just one click, the sensor finds the focus, optimizes the light and Z range and the user gets the result.
Specifications for S mart 2 (Autonomous Areal Confocal Profilometer):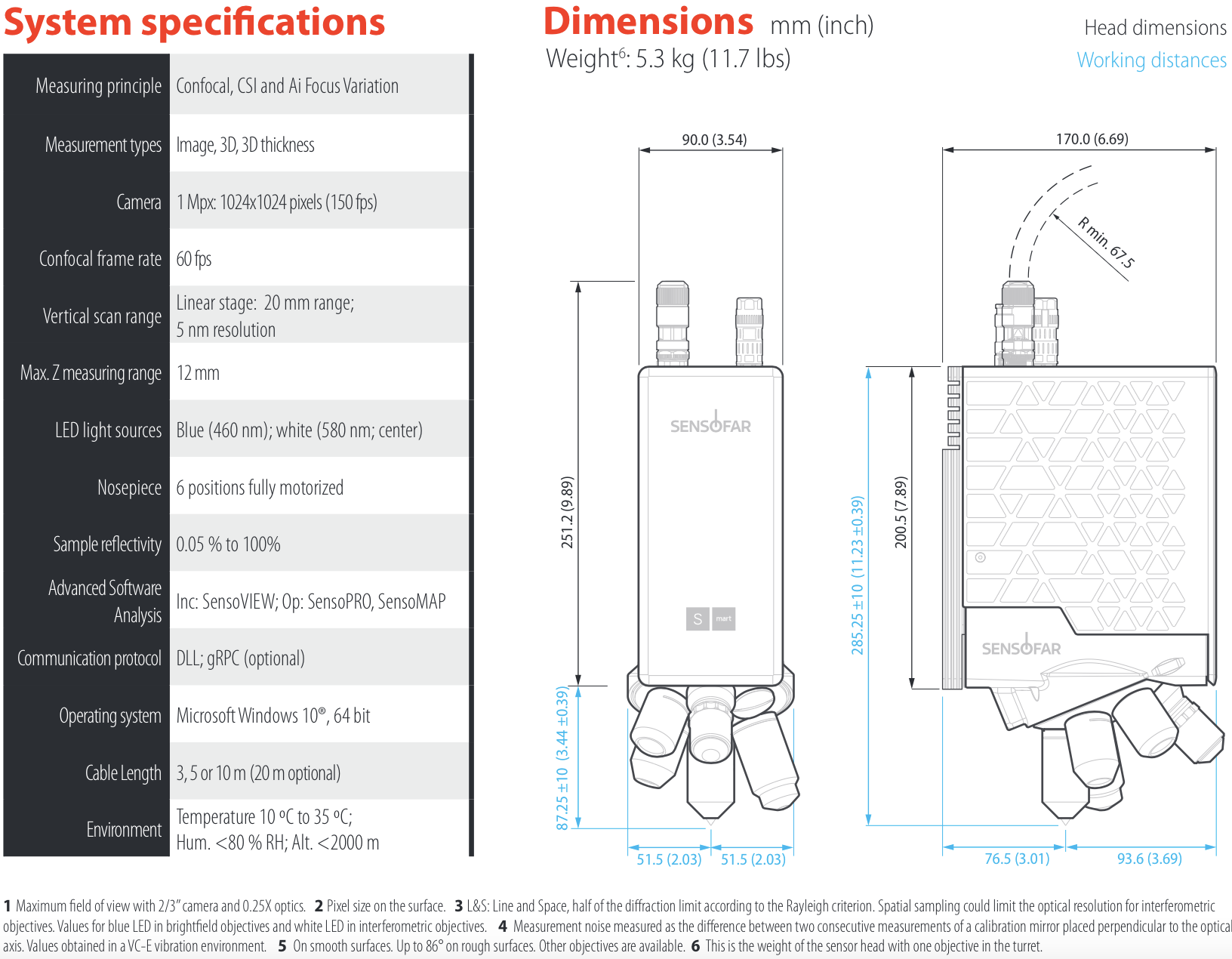 Click Here to get a Quote.