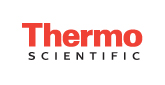 Join us for our webinar: Extensional Rheology of Fluids – Understanding Extensional Flow Behaviour from Solutions to Dispersions

Date:
2015 Nov 12Times:
Session 1:
8:00am EDT / 12:00 GMT Session 2:
11:00am EDT / 15:00 GMT Webinar Duration:
45 minutes with additional
15 minutes for QAPresenter:
Klaus Oldörp

Register today!

This webinar focuses on the extensional flow behavior of complex fluids ranging from polymer solutions to dispersions. The method of capillary break-up rheometry (CaBER) and its combination with a high-speed camera will be presented.

Join us for this webinar and learn more about:

Extensional Rheology
High Speed Imaging and Contour Analysis
Complex Fluids

Know you're already busy this day? Register anyway, we'll send the recording and slides after the webinar to watch on your time!
This is a Thermo Scientific marketing and promotional message. Please Review our Privacy Policy.

If you do not wish to receive any marketing and promotional emails, you may Opt Out here.

81 Wyman Street Waltham, MA 02451 USA © Thermo Fisher Scientific Inc. All Rights Reserved.