TARGET AUDIENCE
Scientists, engineers and managers in research, process development and production, desiring a glimpse into the various areas of application for twin screw extruders in the pharmaceutical industry.
CONTENTS
Hot Melt Extrusion (HME) has been advancing for a number of years for formulating active ingredients with low solubility. The HME process will be presented and discussed in detail using practical examples. The use of the extruder will be presented for moisture extrusion and granulation.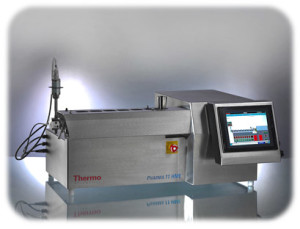 SPEAKERS
Application specialists for the pharmaceutical industry.
LANGUAGE
English
DATE
Tuesday April 16, 2013
TIME
Session 1 (Asia-Pacific) – 3:00 p.m. (CST – China Standard Time)
Session 2 (Europe) – 2:00 p.m. (CEST – Central European Summer Time)
Session 3 (North America) – 11:00 a.m. (EDT – Eastern Daylight Time)
WEBINAR DURATION
45 minutes in length, followed by a question and answer period.