Join us for an enlightening day of cutting-edge insights into Material Characterization and Surface Science, hosted in collaboration with our trusted partners Biolin Scientific and Sensofar. This workshop is an invaluable opportunity to delve into the latest advancements in analytical instruments, discover their real-world applications, and network with industry experts.
Date: November 27th, 2023
Time: 8:30 AM – 4:30 PM
Location: Genomics Building (GE), Room GE 110.00, Concordia University, Loyola Campus, Montreal. Click Here for the Maps

Event Agenda and Details: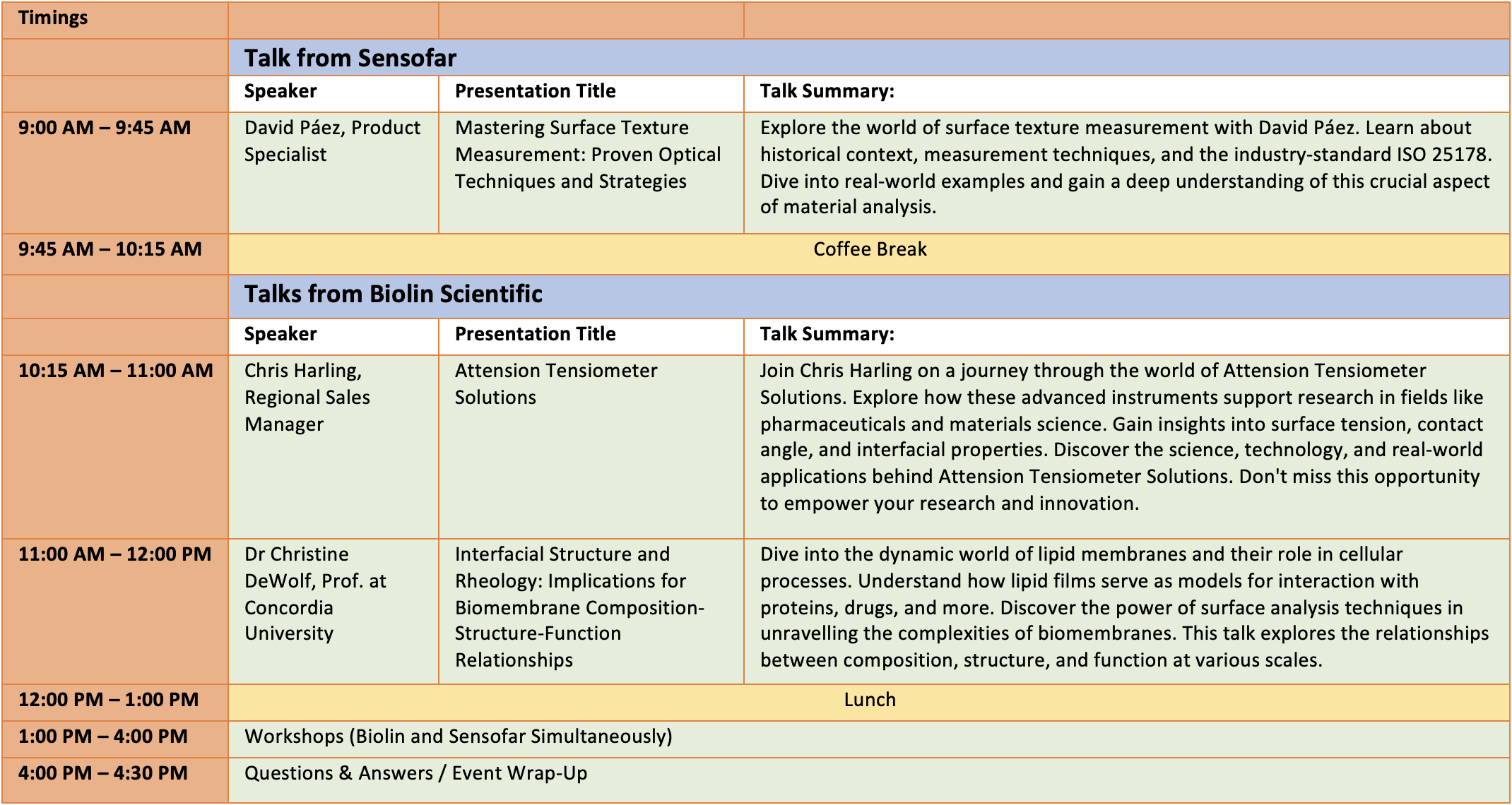 Got Questions?

Materials Characterization and Surface Science Solutions