The world's first bioink company
CELLINK was founded in 2016, and in four short years has grown to become a leader in bioprinting—a meteoric rise. CELLINK designs and develops cost-effective bioprinting technologies that enable researchers to 3d print organs and tissue for applications that span a broad range of industries, from pharmaceuticals to cosmetics. Their patent-pending bioink is a biomaterial innovation that allows human cells to grow and thrive as they would in their natural environment.
Researchers leverage CELLINK technologies to print liver, cartilage, and skin tissues—demand for which is poised to exponentially grow because of the chronic shortage of transplant organs. CELLINK is helping revolutionize tissue engineering and change the future of medicine as societal expectations about "quality of life" rapidly evolve.
CELLINK bioink, bioprinters and software are now used in more than 700 labs in over 50 countries. CELLINK'S team of mechanical, electronics, robotics and software engineers, as well as UX/UI designers, biomaterial science and tissue engineers, have made it possible for CELLINK to fully develop their bioprinters, bioinks and software in-house. It's a remarkable success story—many chapters of which have yet to be written.
CELLINK has ongoing collaborations with an impressive list of highly regarded organizations such as MedImmune, MIT, and Takara Bio, and its printers are used for research at Harvard University, Merck, Novartis, the U.S. Army, Toyota, Johnson & Johnson and more. CELLINK keeps good company.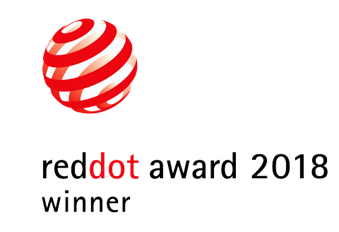 CELLINK products
CELLINK BIO X 3D BioPrinter
The BIO X is the new go-to 3d bioprinter for life science companies, researchers and innovators who work with bioprinting. It's the most user friendly bioprinter on the market and a complete standalone product. The BIO X is an ingenious creation on many levels. Judges at RedDot Award 2018 certainly thought so as they made the BIO X a prize winner at this prestigious event—the Oscar Awards of product design
Click here to learn more about the BIO X.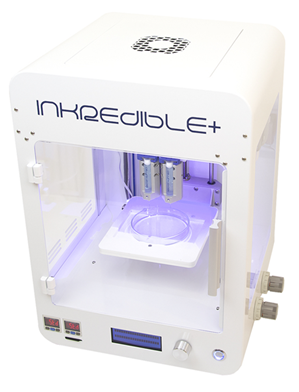 INKREDIBLE 3D Bioprinters
The INKREDIBLE and INKREDIBLE+ bioprinters bring streamlined efficiency to every lab—along with superior technical support. The INKREDIBLE bioprinter is a pneumatic-based extrusion bioprinter with dual printheads and a UV LED curing system. It's a cost-effective unit that enables innovators to enter the 3d bioprinting field and print living tissues with ease.
Robust and reliable, the INKREDIBLE+ is the only true benchtop bioprinter on the market.
Click here to learn more about INKREDIBLE and INKREDIBLE+ bioprinters.

CELLINK bioinks
CELLINK developed the first universal bioink that's compatible with any cell type in any 3d-bioprinting system. It is now used in labs all over the world. CELLINK continues to design an impressive array of bioinks with superior printability and bioactive properties that guide cellular fate processes.
Request a quote
Click here to request a quote on any CELLINK product.