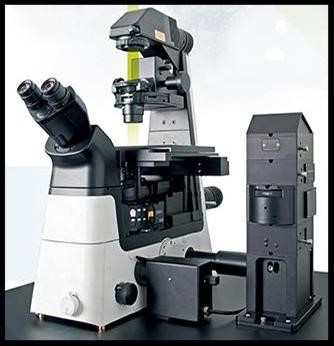 Increase Your WiTec Knowledge
Presented in cooperation with the Food Science department at the University of Guelph, topics will include theory, 3D imaging, New application and research by local universities.
---
About WITech WITec is a manufacturer of high-resolution optical and scanning probe microscopy solutions for scientific and industrial applications. The company's product line features scanning near-field optical microscopy using unique cantilever technology, confocal Raman Imaging and Scanning Electron Microscopy designed for the highest sensitivity and resolution, and Atomic Force Microscopy (AFM) for materials research and nanotechnology. The modular design of WITec microscopes allows the combination of these techniques. Thus not only chemical information, but also structural and topographic information can be acquired at the same time and on the same sample area using one instrument and one operating system—all from the same manufacturer. WITec's innovations in Spectroscopy, Materials Characterization and Atomic Force Microscopy continue to redefine what is possible for a wide variety of optical, structural, and chemical imaging techniques.
---
About Spectra Research Corporation (SRC)
SRC is Canada's premier source for innovative high-quality scientific products and laboratory services to industrial and scientific markets in Canada. Through continuous improvement and quality practices, SRC provides clients with exceptional laboratory services and support. An ISO9001-registered company, SRC delivers technical expertise and industry knowledge for all of the products represented.