CELLINK, an organization driven by innovative solutions, continuously works toward perfecting their state-of-the-art technology. They are excited to launch a new software update HeartOS 1.5.4. Let's dive in!
What's new?

Support for all printheads; including Inkjet and the new Photo Curing Toolhead.
Support for several brands of wellplates.
Support for automatic height calibration.
Support for preflow and postflow delays for all pneumatic rintheads.
Support for retract volume for syringepump printhead.
Added settings for Syringe Pump Printhead to allow the user to set extrusion in volume per second.
Added option to keep temperature control on after a print is finished.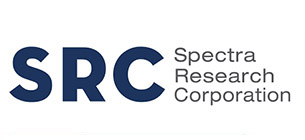 We look forward to assisting you on your bioprinting journey!
To request a download of the latest software update – Contact Us
Learn more about CELLINK products – visit our webshop
Quotes or inquiries – Request a Quote
Support – Contact Us
CONFERENCE CALENDAR – visit with CELLINK around the globe!
25-30 November | MRS 2018 Materials Research Society | Boston, USA
8-12 December | ASCB | San Diego, USA
---