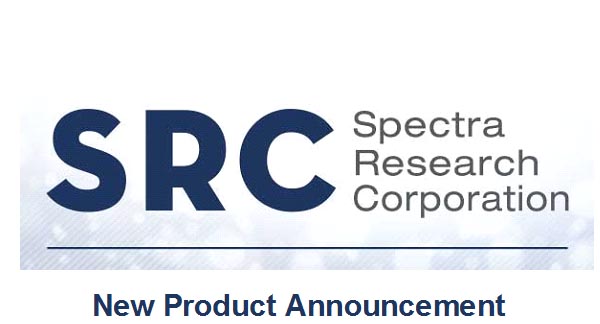 WITec's TrueSurface Microscopy and Operating Suite FIVE
Mississauga, ON August 31st, 2017 – Renowned for delivering to our customers the latest scientific instruments from leading international brands, Spectra Research Corporation (SRC) proudly profiles TrueSurface Microscopy and Suite FIVE from WITec.
WITec's award-winning TrueSurface Microscopy allows confocal Raman imaging along heavily inclined or very rough samples with the surface held in constant focus while maintaining the highest confocality. The core element of this revolutionary imaging mode is an integrated sensor for optical profilometry. It is directly installed at the microscope turret, which facilitates user-friendly and convenient operation.
WITec presents a new operating concept with the powerful and intuitive Suite FIVE. Sophisticated features and hands-on control transform the user experience, enabling the researcher to move from setup to results with unprecedented ease. Suite FIVE provides an integrated tool for data acquisition, evaluation and post-processing that enables researchers to quickly extract key information from their experiments. All Raman, AFM, SNOM and WITec correlative microscopy measurement modes are supported.
For more information:
Paul Greenwood
President – Spectra Research Corporation
5805 Kennedy Road, Mississauga, ON L4Z 2G3
Toll Free: 1-866-753-4433.